About Walmart
Walmart is a Market Place trusted by over 10,00,000+ businesses. Acutrack is integrated with the REST API module. This integration allows us to communicate with your Walmart account and automate the fulfillment process seamlessly.
Features:
Automated Order Notification – Once the Walmart integration with Acutrack is completed, when a buyer makes a purchase in your store, the order will be automatically notified to our system. You can log in to the portal and view the orders.
Shipment Notification – Our team will pick, pack, and ship your order. Once the order is shipped, the tracking number will be sent to your store instantly. You can set up in your Walmart account to send an email to the buyer. Your buyer will be instantly notified with a tracking number.
Integration Steps:
Login to your Walmart Seller Center
Select the Settings icon and select API Key Management under API (This will automatically log you into the Developer Portal using your Seller Center credentials)

Select API Key Management

In the Developer Portal, click My Account in the top right corner, and select Marketplace (US & Mexico) as the Login Type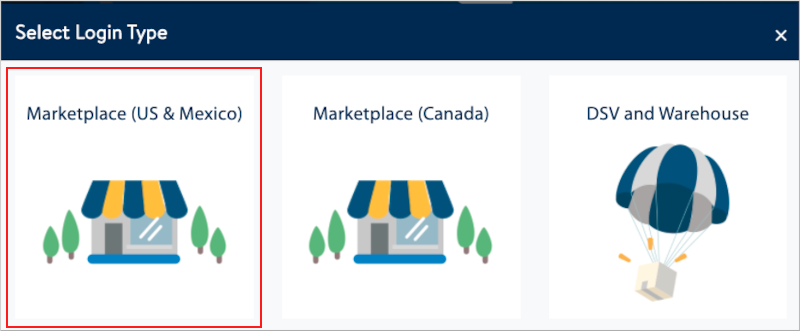 Select Add New Key for A Solution Provider

You will be directed to a page where you can see your API credentials (Client ID & Client Secret)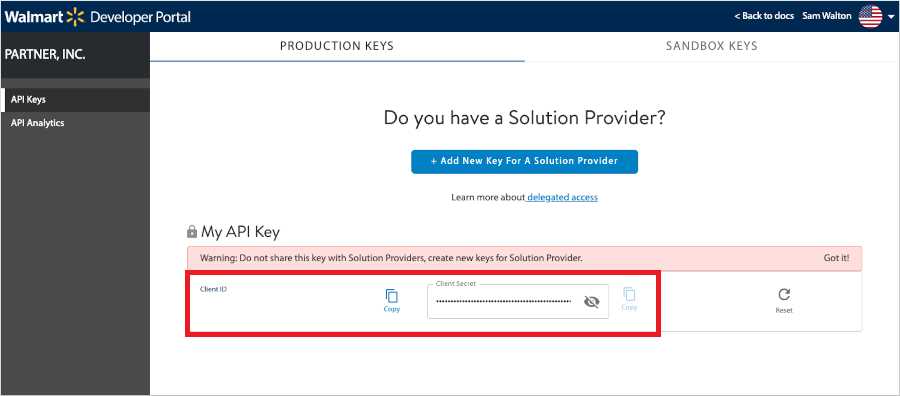 Walmart will now provide you the Client ID and Client Secret. Please copy and submit these details to our support team in text format.
Product setup in Acutrack:
Please refer to the article regarding SKU mapping.
https://support.acutrack.com/hc/en-us/articles/4406502455827-Product-List
Shipping method setup:
Please refer to the below articles and choose the right options based on your business needs for Shipping Method mapping.
https://support.acutrack.com/hc/en-us/articles/212106623-How-do-I-map-my-e-Commerce-shipping-methods-to-Acutrack-
Test Order:
Please place a test order from your Walmart store and allow up to an hour for the order to be notified to Acutrack. Please login to Acutrack Customer Portal and check if the order is notified successfully.
Placing Test Orders:
https://support.acutrack.com/hc/en-us/articles/212107263-Placing-Test-Orders
Refer to the article if your order is not notified.