About TikTok
TikTok is a Marketplace service provider trusted by over 200,000+ creators. Acutrack has built an integration via API. This API allows us to communicate with your TikTok account and automate the fulfillment process seamlessly.
Features:
Automated Order Notification – Once the TikTok integration with Acutrack is completed when a buyer makes a purchase in your store, the order will be automatically notified to our system. You can log in to the portal and view the orders.
Shipment Notification – Our team will pick, pack, and ship your order. Once the order is shipped, the tracking number will be sent to your store instantly. You can set up your TikTok account to send an email to the buyer. Your buyer will be instantly notified with a tracking number.
Integration Steps:
1. Login to your TikTok Shop Partner dashboard
2. Click App & Service from the Left side menu
3. Click Create App & Service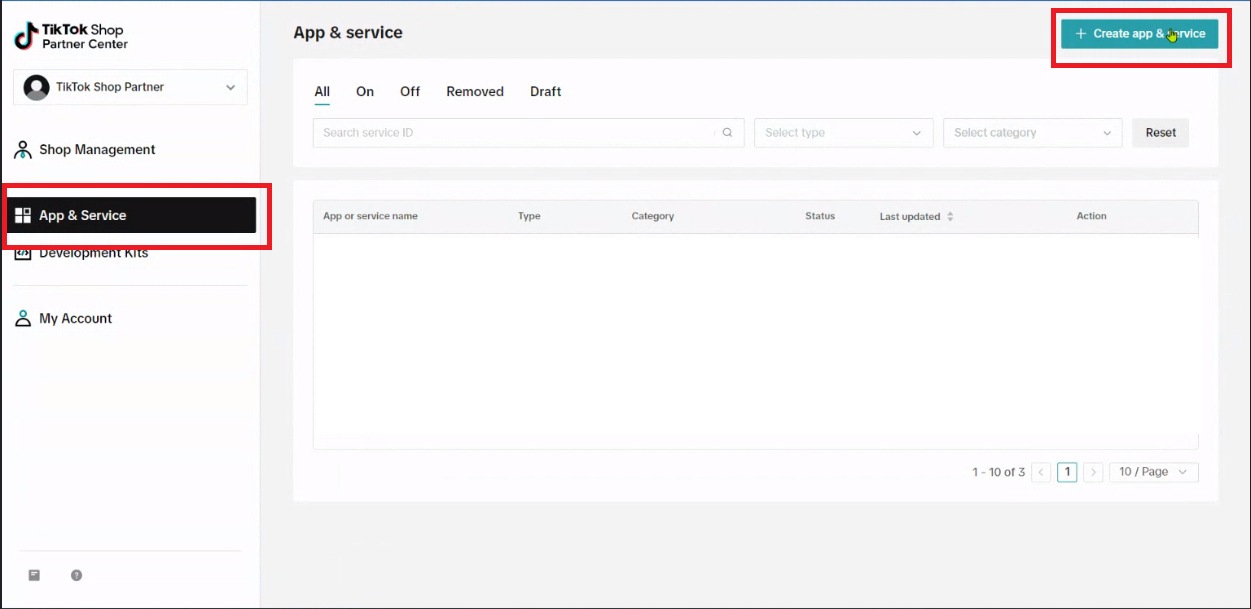 4. Select "Custom"
5. Select "Seller Inhouse Developer / TikTok Shop Seller
4. The default name should be "Acutrack"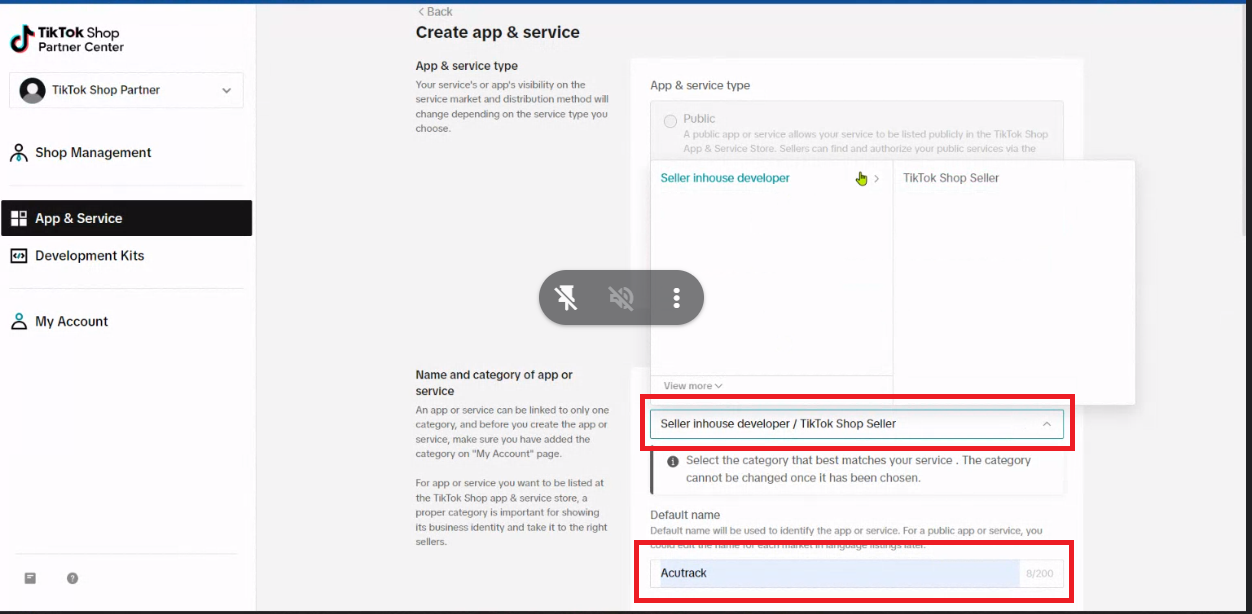 5. Select your Target Seller Market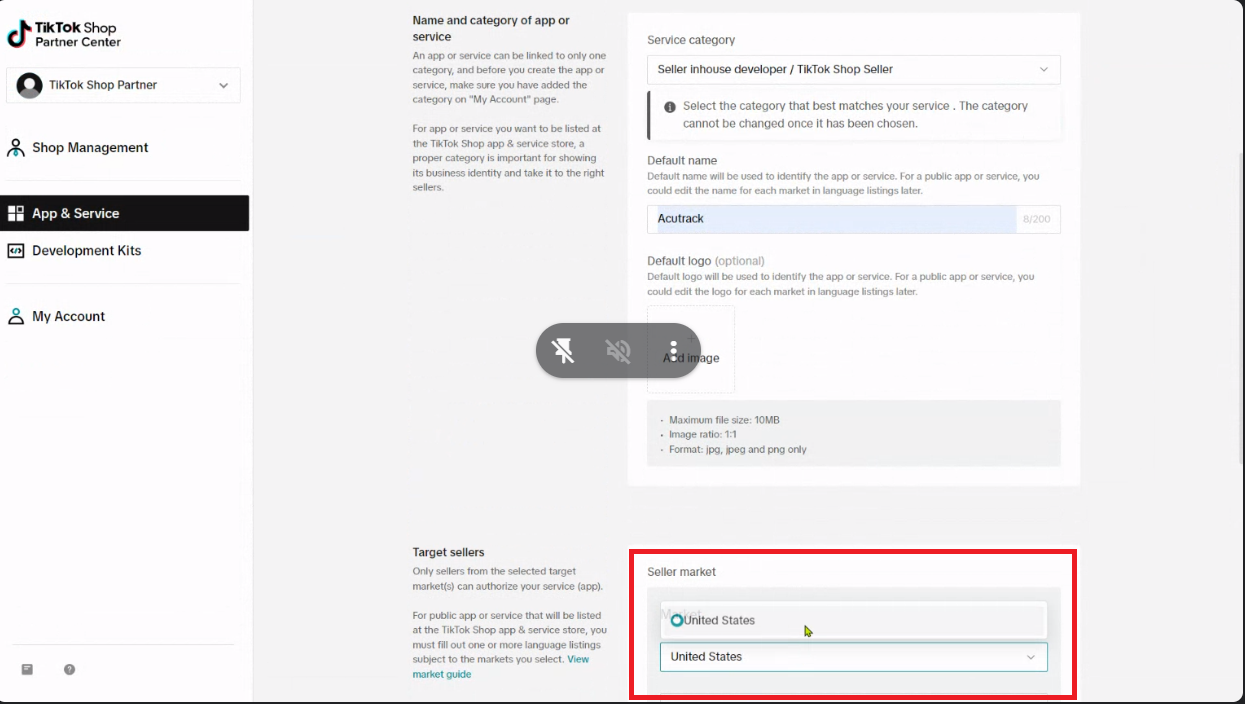 6. Enable the API using the toggle button
7. Please enter the below callback URL in the "Redirect URL" text box
"https://integration.acutrack.com/public/api/tiktokcallback"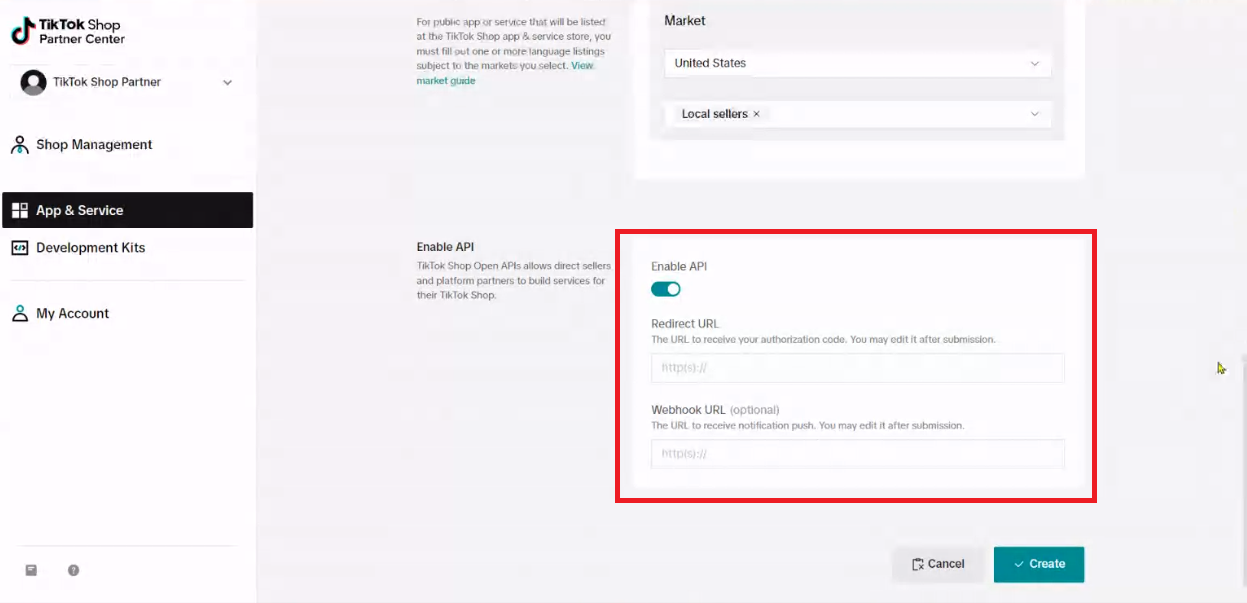 8. Click Create
9. Please copy the App ID & App Secret and save it for later.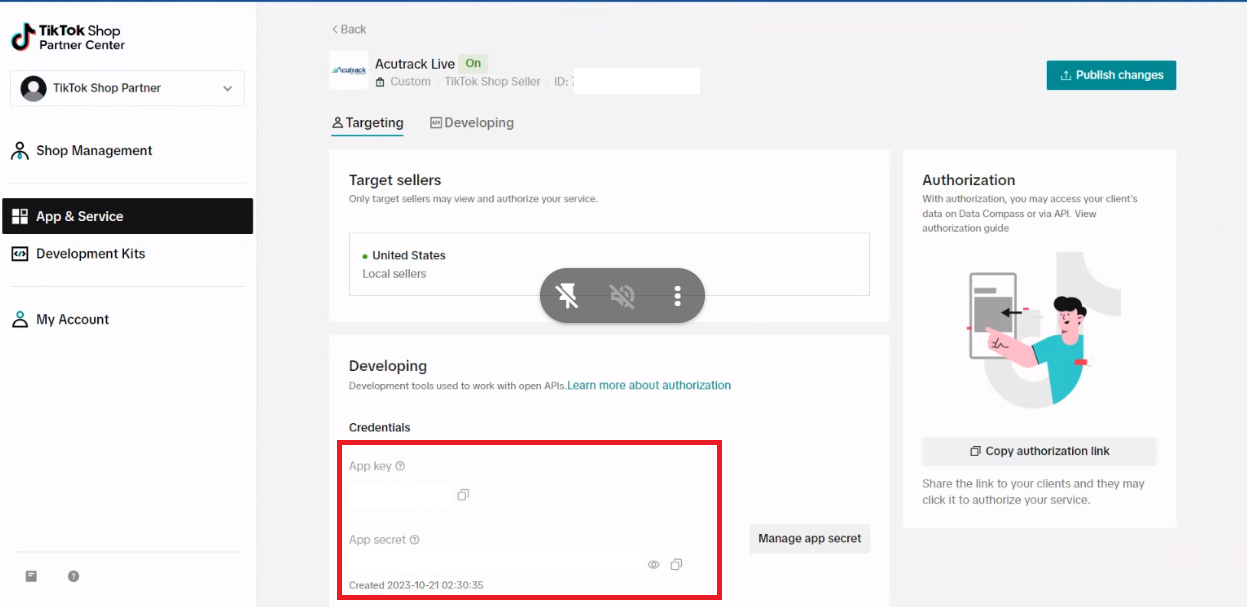 10. Login to the Acutrack Dashboard (https://fulfillment.acutrack.com/)
11. Click Settings from the Left Side Menu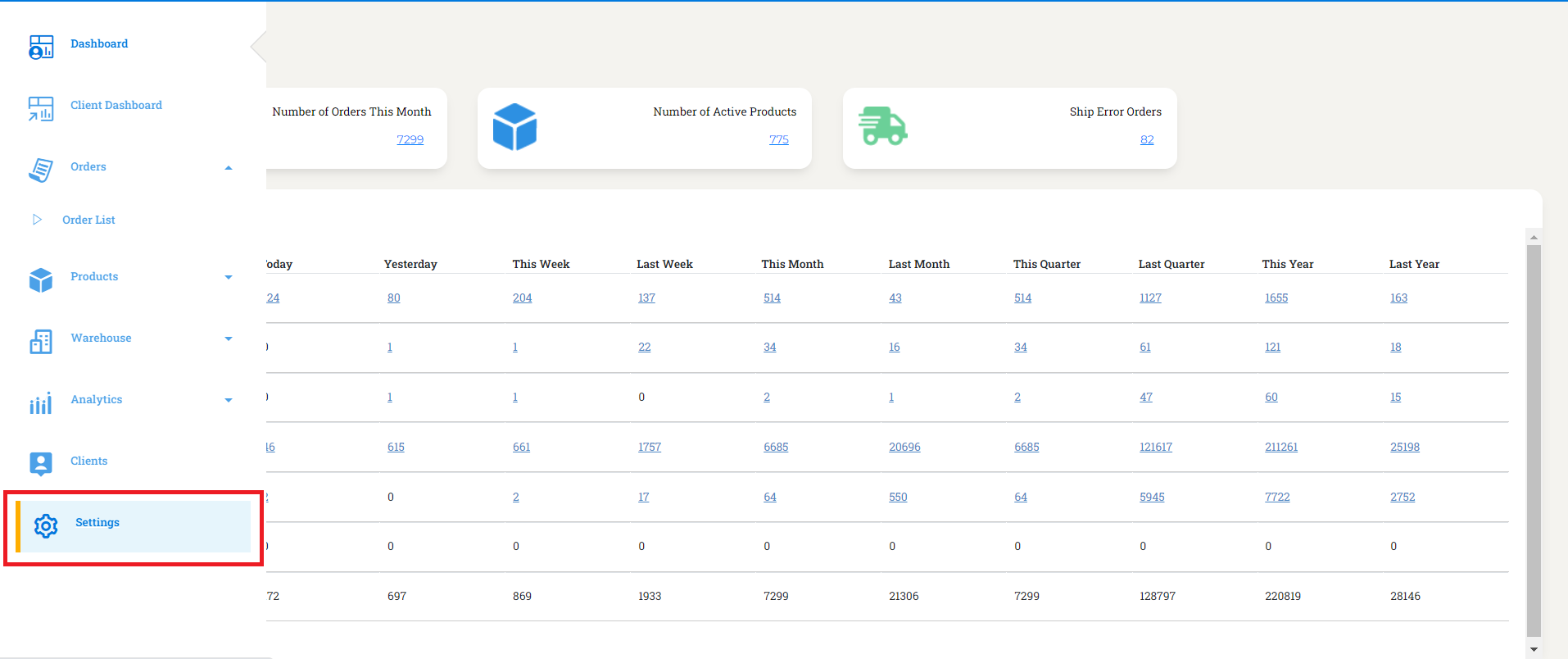 12. Click "Client Gateway"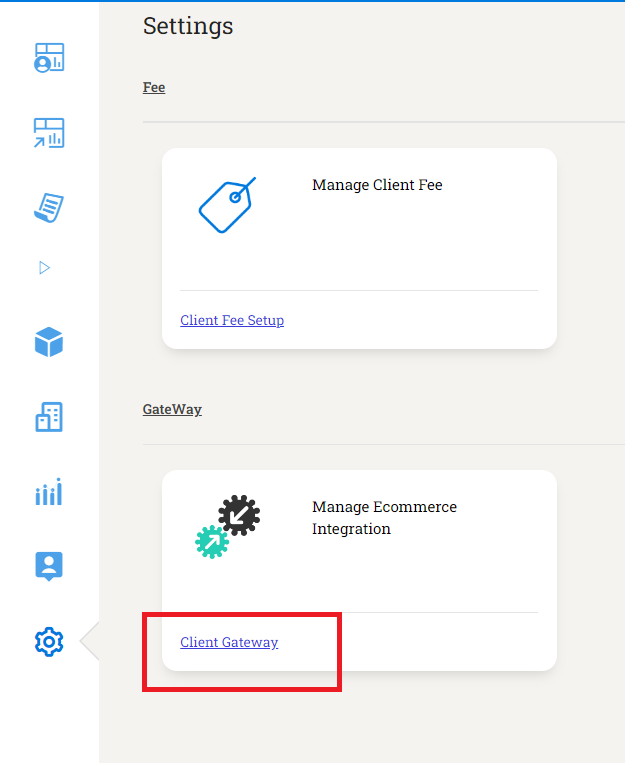 13. Click "New" from the Top Right Corner

14. Choose "TikTok" as your Gateway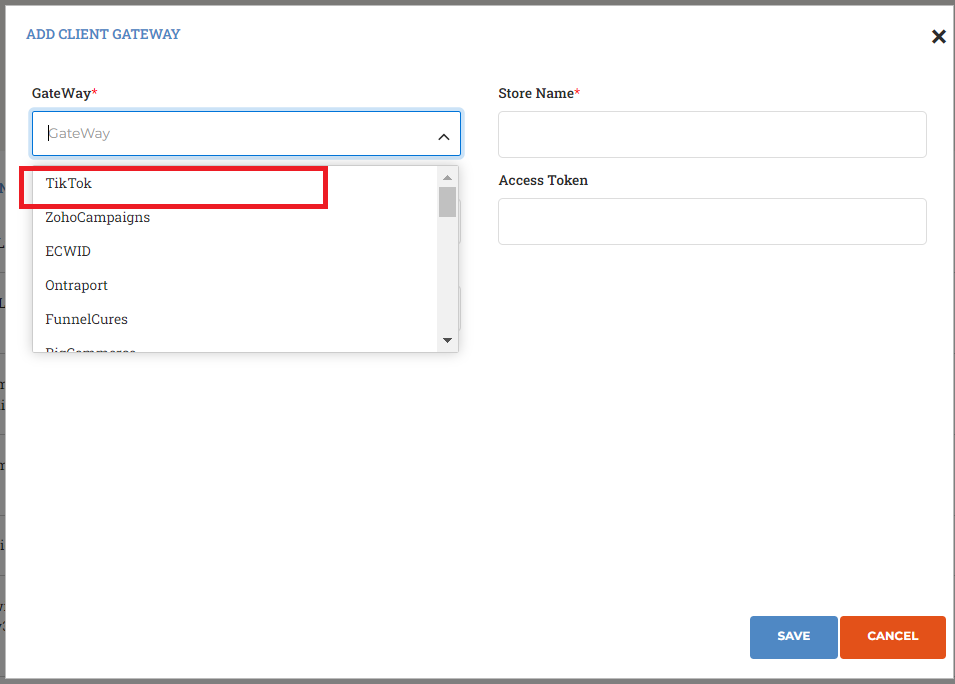 15. Enter your TikTok Shop URL or website URL in the Store Name Section, TikTok App ID in the Store Key section, and TikTok App Secret in the Access Token section. The Gateway password should be N/A.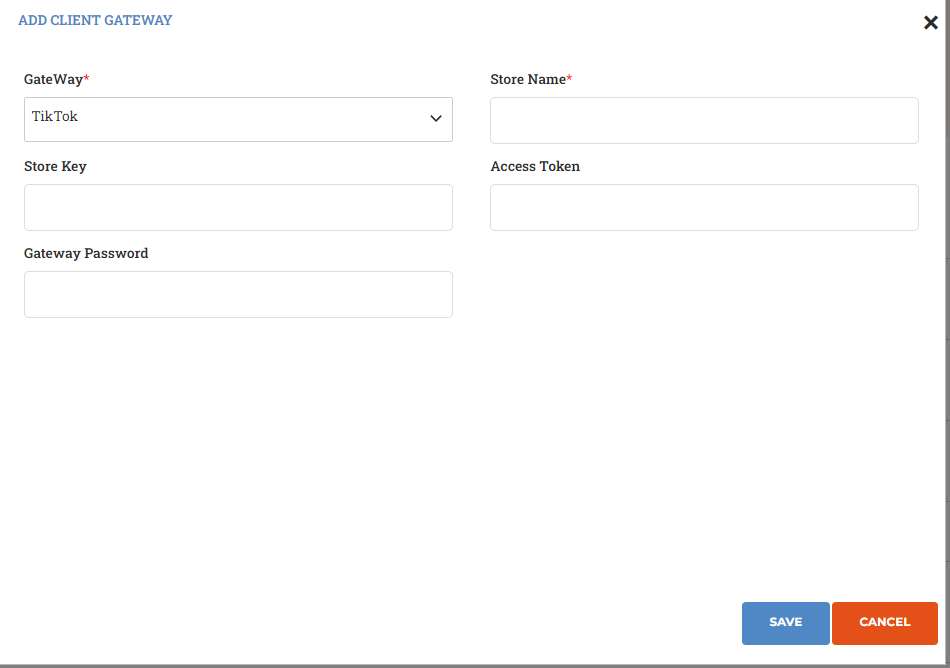 16. Once the Gateway is created, Click Pending under API Collection

17. Select "Get Order" and "Post Shipping"
18. Click Authorize which will redirect you to your TikTok Login Page, please login using your credentials.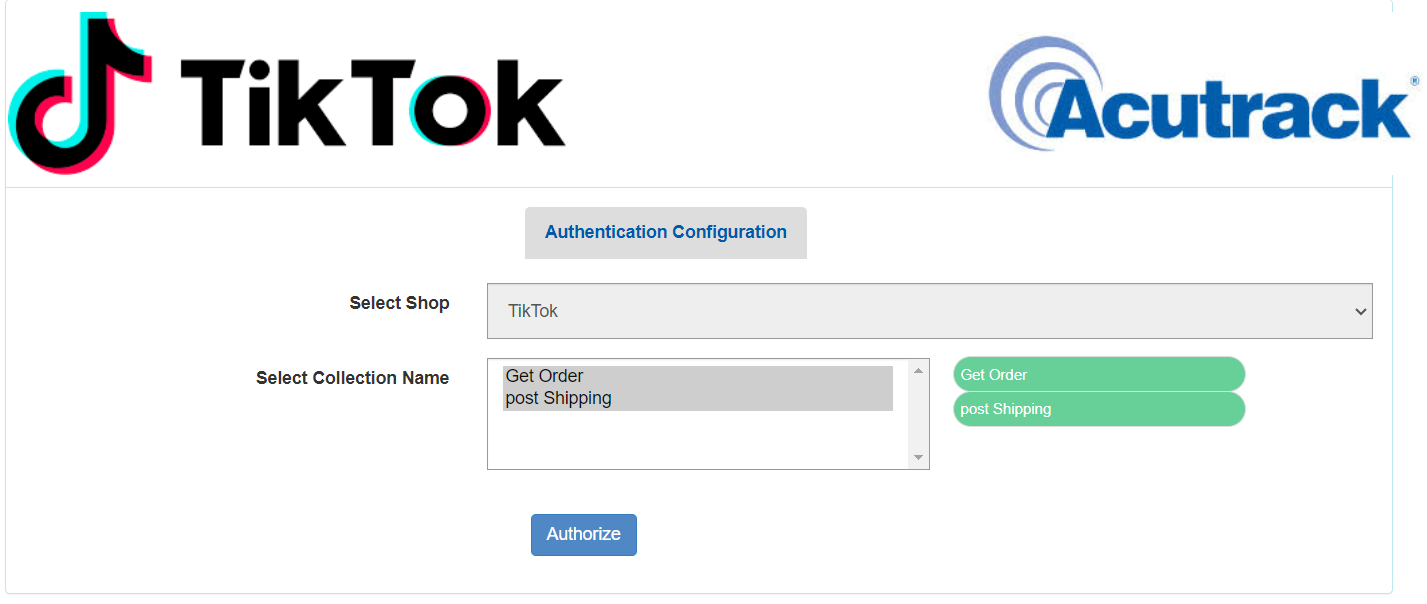 19. From the Authorize page in your TikTok, please select your targeted seller market and click Next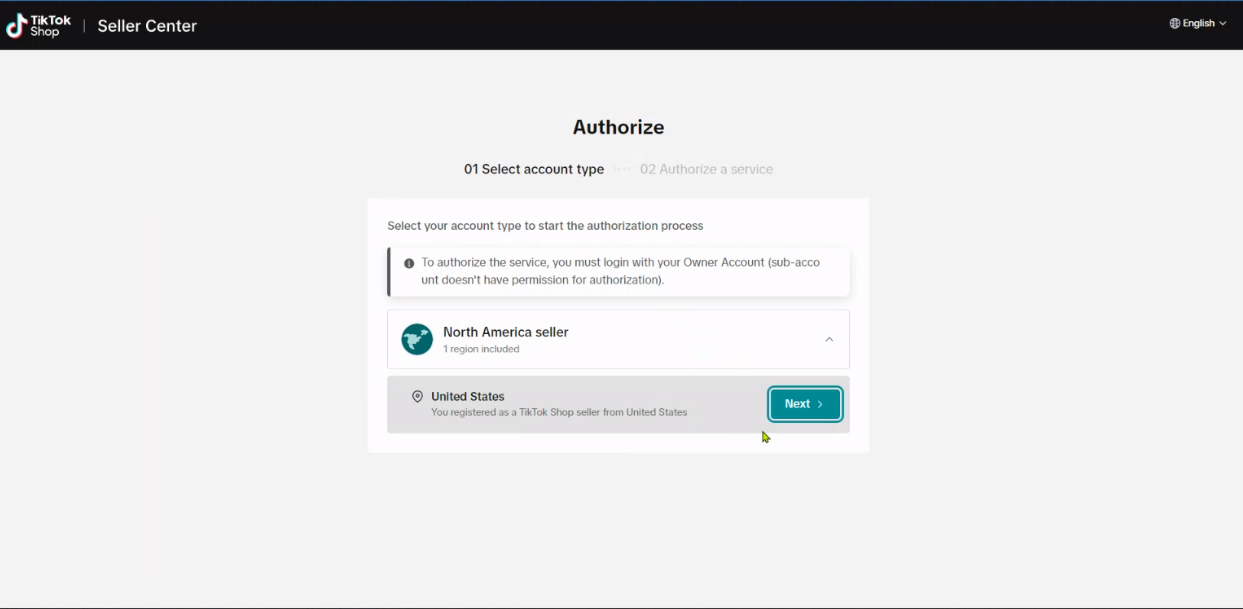 20. Select "Unlimited" from the Duration, enter your contact email address and phone number and click "Confirm to Install"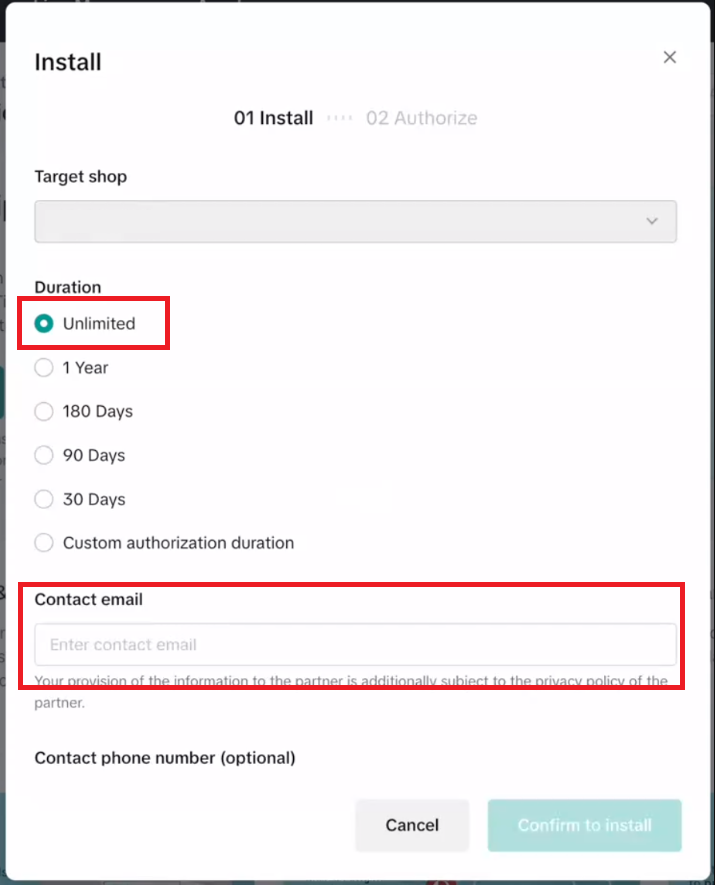 21. Click "Authorize"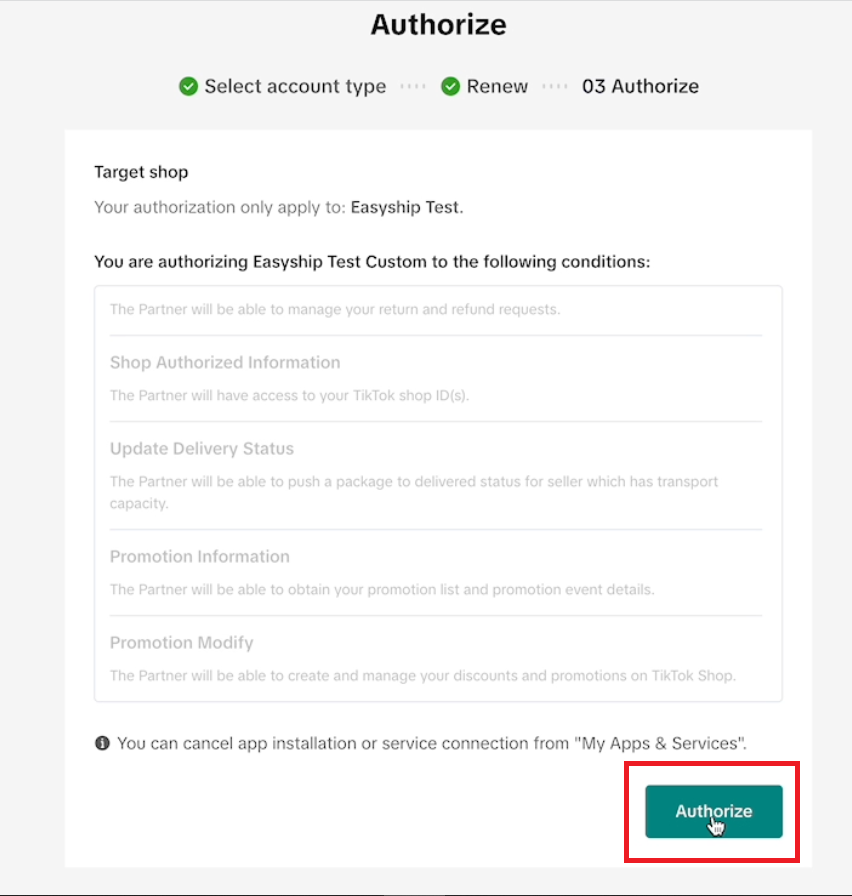 22. Upon clicking authorize the page will be redirected to another page where you will see the "API Settings Saved Successfully" message.
Test Order:
Please place a test order from your Woocommerce store and allow up to an hour for the order to be notified to Acutrack. Please login to the Acutrack Customer Portal and check if the order has been notified successfully.
Refer to the article if your order is not notified.
Placing Test Orders:
https://support.acutrack.com/hc/en-us/articles/212107263-Placing-Test-Orders