About Clickfunnels:
Clickfunnels helps you create sales funnels that convert your visitors into leads and then customers.
Over 140,000 entrepreneurs are using Clickfunnels to market their products and services. Acutrack


Features:
Automate Order Notification: Acutrack is integrated with Clickfunnels to receive the orders via webhooks. The orders received at Clickfunnels will be notified to Acutrack at hourly intervals.
Shipment Notification: Clickfunnels does not have the shipment notification feature to receive the tracking number and notify your customers. However, we can send an email notification to your customers directly. Refer to the article
Set up:
Product setup in Acutrack:
Please refer to the article regarding SKU mapping.
https://support.acutrack.com/hc/en-us/articles/360020102874-Can-you-help-provide-details-of-your-SKUs-in-our-Product-Control-sheet-
Product setup in Clickfunnels:
Choose your funnels page and click Products. Move the mouse near the product image. The product id appears in a small help text. Note down the product id and submit to our support team.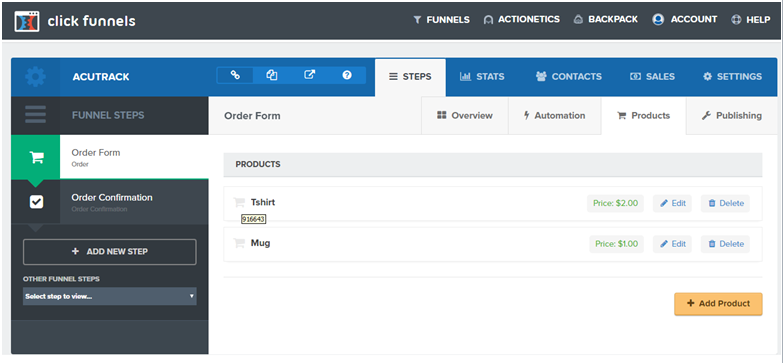 Webhook set up:
Go to settings and scroll down to webhooks, click manage your funnel webhooks
Add new webhook:
Setup the URL provided by Acutrack
Select Event - Purchase Created
Select Adaptor - json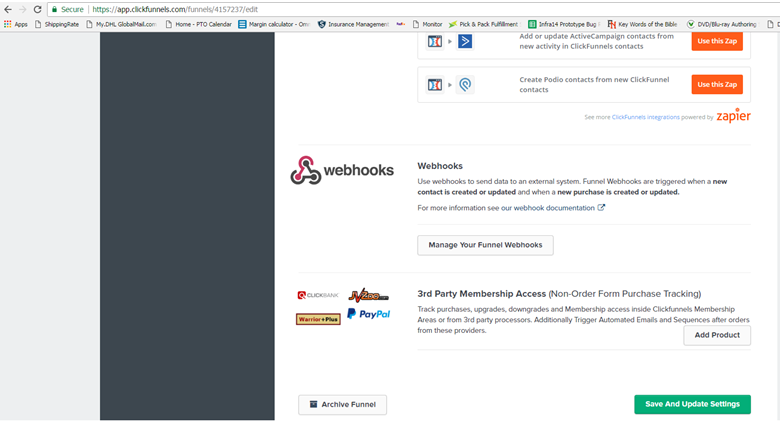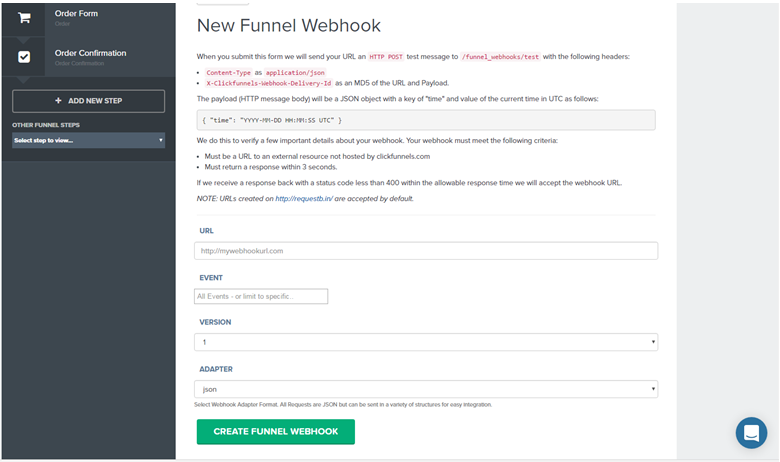 Shipping method setup:
Clickfunnel does not have the feature to set up shipping methods. So we will set up the default shipping methods based on your contract with Acutrack.

Please refer to the article
https://support.acutrack.com/hc/en-us/articles/212106623-How-do-I-map-my-e-Commerce-shipping-methods-to-Acutrack-


Test Order:
Please place a test order using ClickFunnel Landing Page and allow up to an hour for the order to be notified to Acutrack. Please login to Acutrack Customer Portal and check if the order is notified successfully.
Refer to the article if your order is not notified.
Placing Test Orders:
https://support.acutrack.com/hc/en-us/articles/212107263-Placing-Test-Orders