About Kajabi
Kajabi is a platform helping over 50,000 business owners.
On Kajabi, your website connects everything about your business in one place. Your content, your marketing, your products… it all works seamlessly together so you can focus on your business instead of tech.
Features:
Automated Order Notification – Once the Kajabi integration with Acutrack is completed, when a buyer makes a purchase in your store, the order will be automatically notified to our system in an hour. You can log in to the portal and view the orders.
Shipment Notification - Kajabi does not allow us to notify the tracking number back to their system. However, we can send email confirmation to buyers. This requires a one time set up fee. Refer to this article https://support.acutrack.com/hc/en-us/articles/212106903-Send-email-notification-with-shipment-tracking-information.
Integration steps:
Product setup in Acutrack:
Please refer to the article regarding SKU mapping.
https://support.acutrack.com/hc/en-us/articles/360020102874-Can-you-help-provide-details-of-your-SKUs-in-our-Product-Control-sheet-


Product set up in Kajabi:
Please refer to the article regarding Product Setup in KAJABI.
https://help.kajabi.com/hc/en-us/articles/360043663533

Webhooks URL set up:
Contact Acutrack support to get the webhooks URL
Once you receive the webhook URL from Acutrack, login to your Kajabi account
Open the Products tab from the Dashboard then select Offers.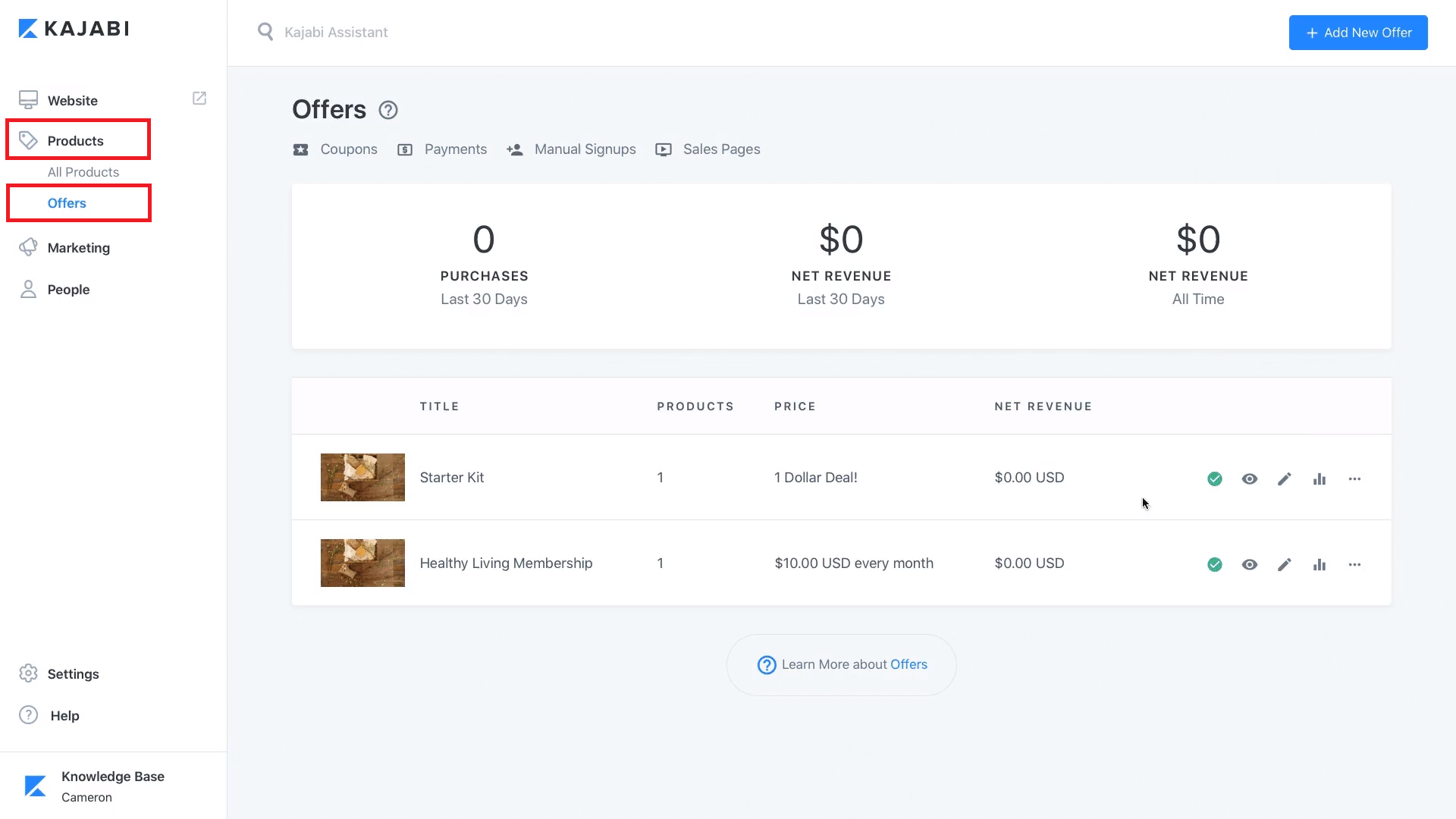 3. Click the Edit icon for the desired product you wish to fulfill through Acutrack.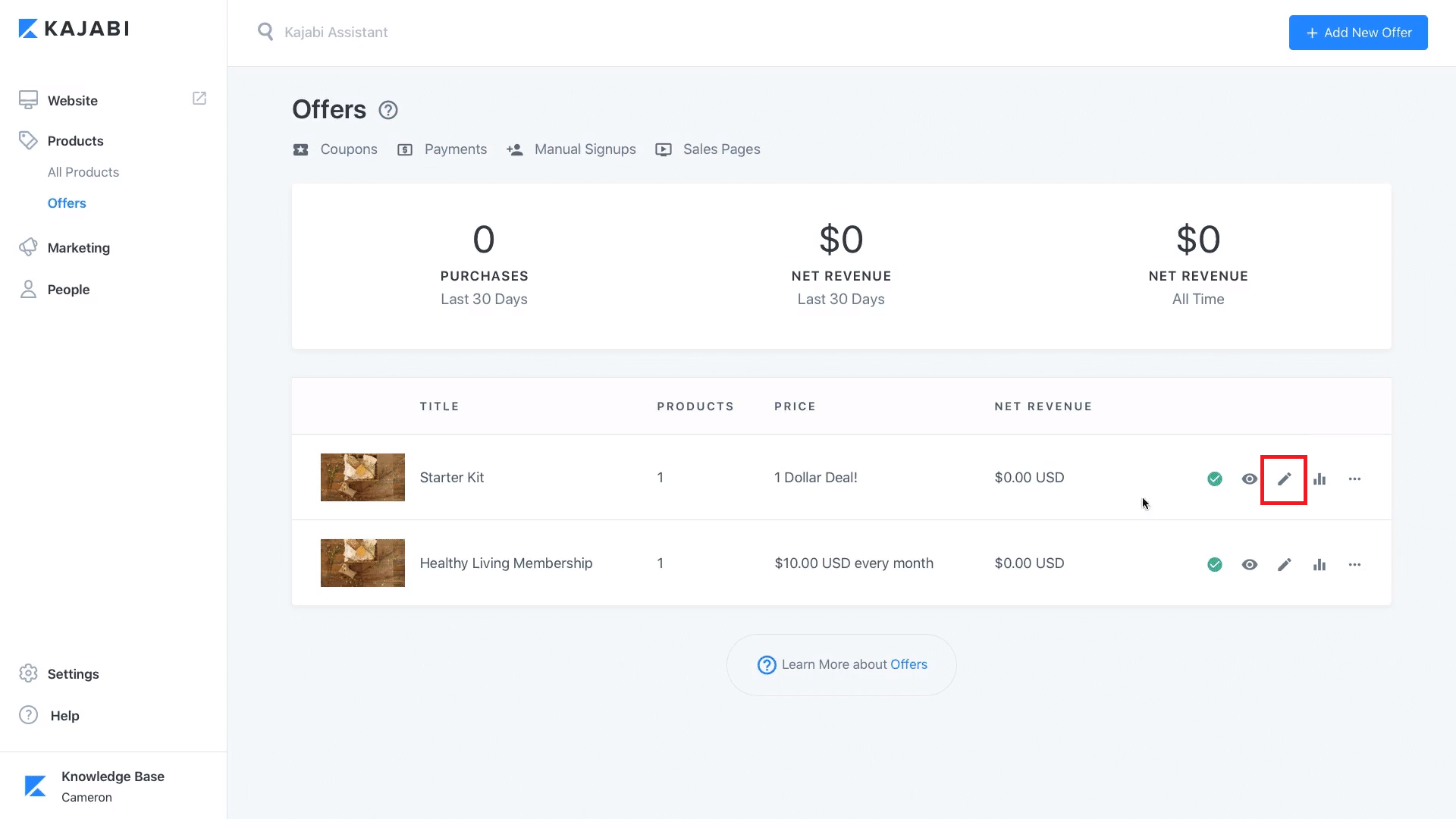 4. Click the More Actions dropdown under the Offer title.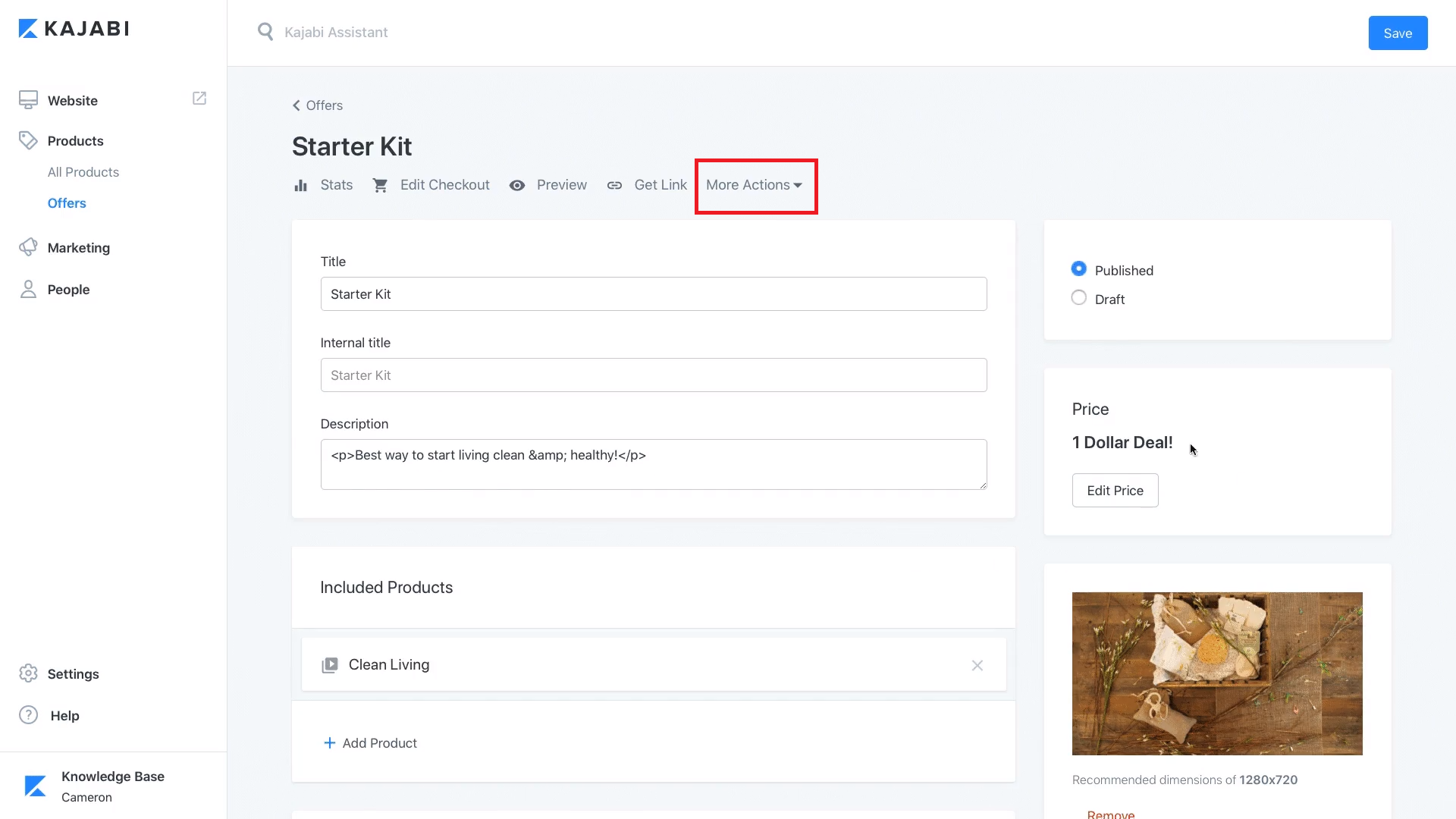 5. Select Webhooks
6. Upon selecting, paste the Webhooks URL provided by Acutrack in Outbound Webhooks text box.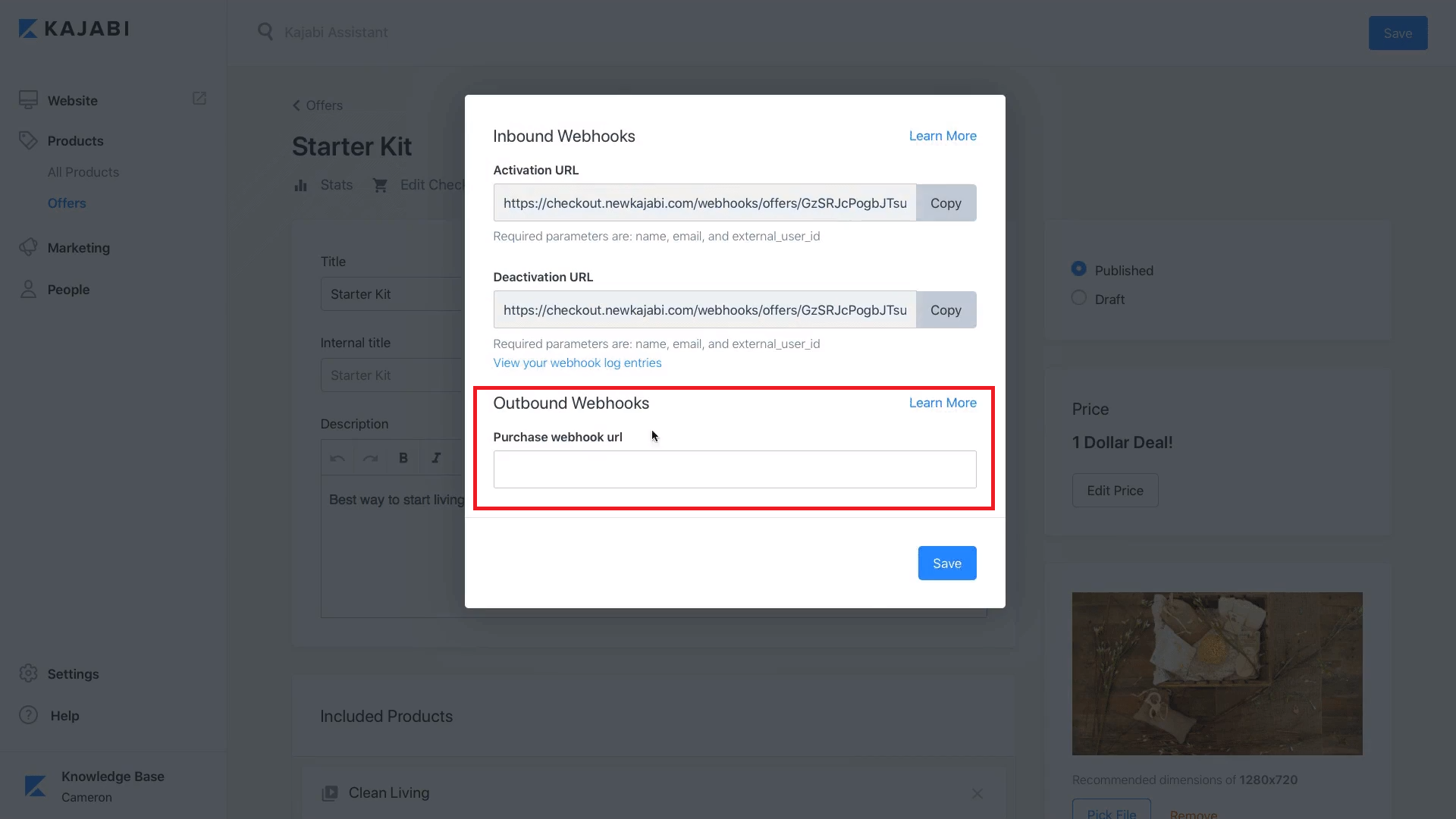 7. Click Save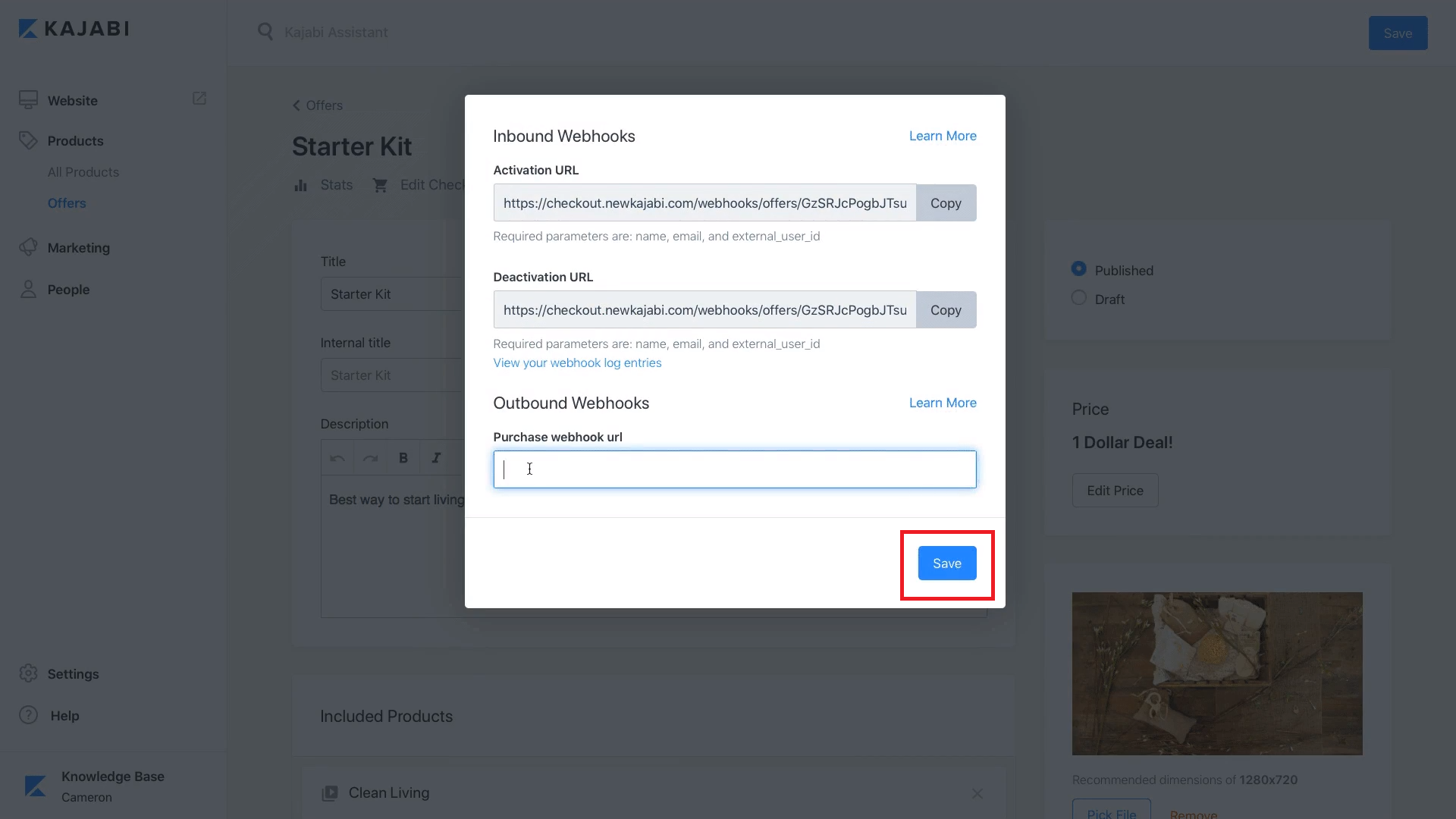 Shipping method set up:
The shipping method will be set up based on the contract you signed with Acutrack.
Refer to the default shipping method section in this article https://support.acutrack.com/hc/en-us/articles/212106623-How-do-I-map-my-e-Commerce-shipping-methods-to-Acutrack-
Placing Test Orders:
https://support.acutrack.com/hc/en-us/articles/212107263-Placing-Test-Orders