Receiving Guidelines:
Please follow our guidelines for a seamless receiving process. This will avoid delays and additional charges.
Barcode required:
A scannable barcode has to be applied to EACH item. This can be a UPC (Universal Product Code), or an ISBN, or simply a barcode. If we receive your products without a barcode, we will apply a barcode on EACH item and charge you a $20 set up fee plus $0.15 per label.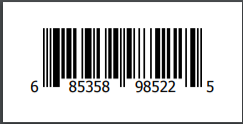 Master Carton Label Required:
Apply the label on your box with your company name, product name, quantity, and UPC. If we receive your products without the master carton label, we will apply the label and charge you a $20 set up fee plus $0.15 per label.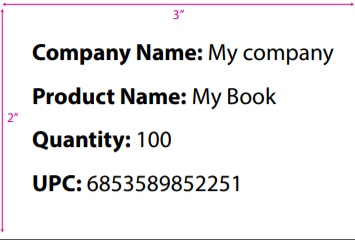 Packing Slip Required:
Each shipment should contain a packing slip indicating your company name, product name, and quantity of EACH SKU. Email the copy of the packing slip to w1receiving@acutrack.com in advance.
Do Not Mix Products:
Each type of item (SKU) should be packaged in separate boxes. Please DO NOT mix products in a single box. If we receive mixed up products, there will be additional charges and delays in receiving.
Receiving Hours and address:
Receiving hours for the warehouse are Monday through Friday between 9 AM to 3:30 PM PST. For containers, please set up an appointment 24 hours in advance by calling 1.888.234.3472 option 2. Please allow for at least 48 hours' time for us to receive your products and add them to inventory.
Shipment should be addressed as follows:
Receiving Department
Acutrack Inc
350 Sonic Avenue
Livermore, CA 94551
Receiving verification:
Once the products are counted and added to our portal, we will notify you with the following...
Quantity as per packing slip
Quantity actually received
Quantity in good condition
Quantity damaged
Please login to the portal and go to Reports / Inventory to verify if the quantity in good condition is matching.