About GoHighlevel:
GoHighlevel platform that will give you the tools, support, and resources you need to succeed with your agency. Over 10,000 Agencies are using GoHighlevel to market their products and services.
Features:
Automate Order Notification: Acutrack is integrated with GoHighlevel to receive orders via webhooks. The orders received at GoHighlevel will be notified to Acutrack at hourly intervals.
Shipment Notification: GoHighlevel does not have the shipment notification feature to receive the tracking number and notify your customers. However, we can send an email notification to your customers directly. Refer to the article.
Webhook Setup:
1. Login to your GoHighlevel account.
2. Click Automation on the Left Side Menu
3. Click Create Workflow in the Top Right Corner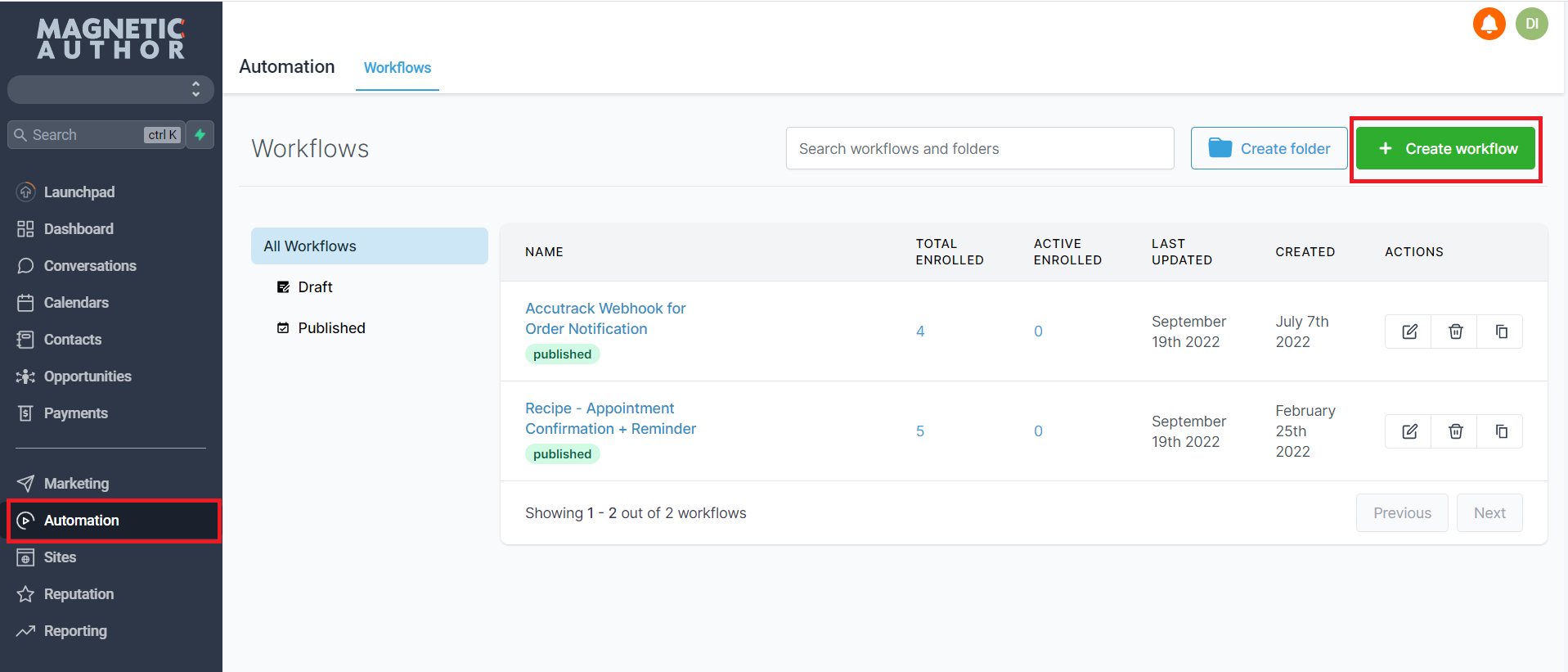 4. Select the "Start From the Scratch" option
5. Under Actions click "Add New Workflow Trigger"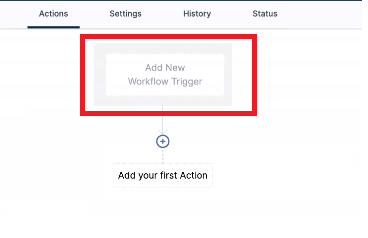 6. Choose "Order Form Submission" as your Workflow Trigger
7. Click "Add Filters"
8. Select "Submission Type" and "Sale"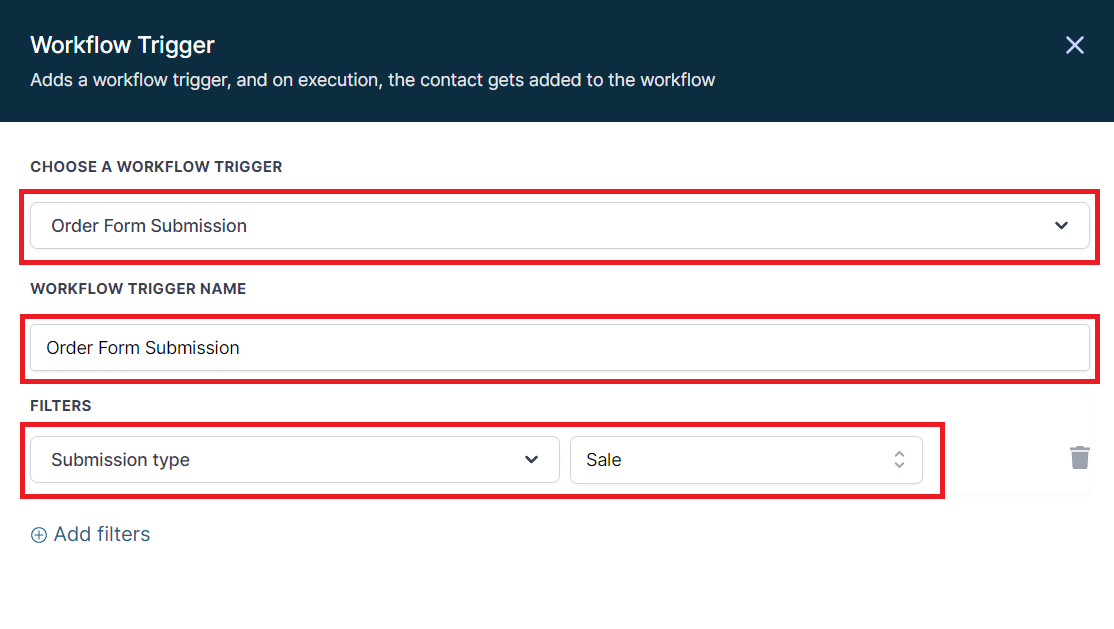 9. Click Save Trigger in the Down Right Corner
10. Under Actions select "Add your first Action"
11. Type the Action name as "Acutrack"
12. Select POST in the Method
13. Paste the setup URL provided by the Acutrack team. (Reach out to the Acutrack support team to get your Setup URL)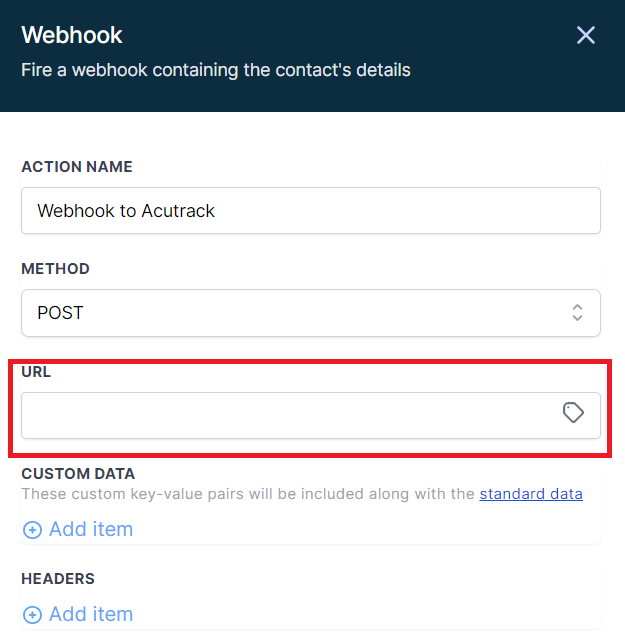 14. Click Save Trigger in the Down Right Corner
Permissions:
Please make sure to enable all the permissions under Settings as shown in the below images.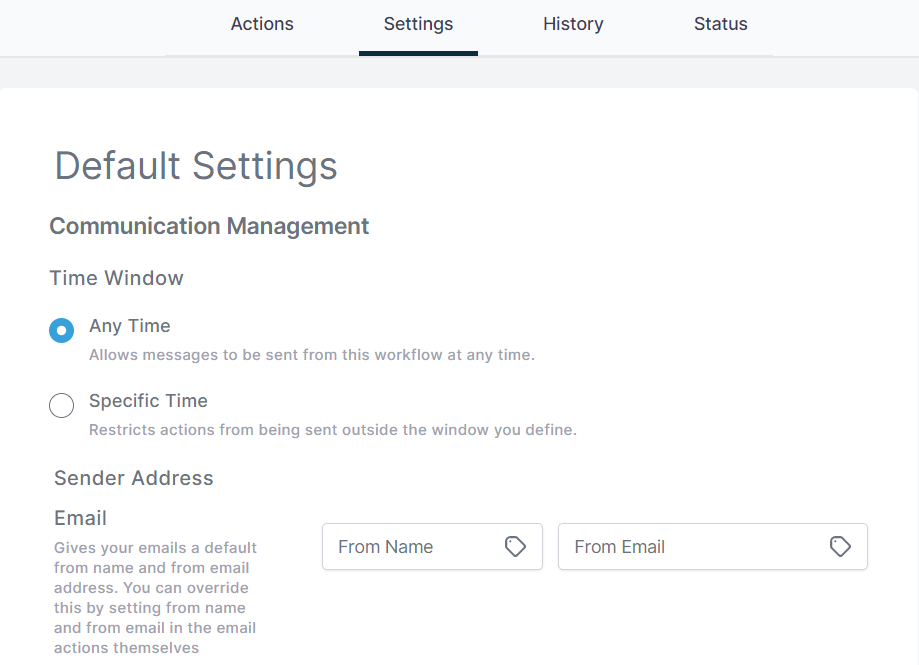 Shipping method setup:
GoHighLevel does not have the feature to set up shipping methods. So we will set up the default shipping methods based on your contract with Acutrack.

Please refer to the article
https://support.acutrack.com/hc/en-us/articles/212106623-How-do-I-map-my-e-Commerce-shipping-methods-to-Acutrack-


Test Order:
Please place a test order using GoHighLevel Landing Page and allow up to an hour for the order to be notified to Acutrack. Please login to Acutrack Customer Portal and check if the order is notified successfully.
Refer to the article if your order is not notified.
Placing Test Orders:
https://support.acutrack.com/hc/en-us/articles/212107263-Placing-Test-Orders