Edit Order: Back
Use this feature to add / edit / remove products.
Reorder:
Only shipped order can be re-ordered. Simply click the Reorder button and enter the Po Number and click Save to place a re-order.
Shipping document upload:
To upload shipping documents such as invoice, customs forms, labels, click the Document button
Fulfillment and Packaging details:
This card contains the package and tracking details
Click on the tracking number to access real-time tracking information.

SHIPPING DETAILS:
Click on the Edit shipping details link to update the shipping address.
Fix Ship Error Orders - If you receive ship error notification, please edit shipping details link and update with correct shipping address. Click here to learn about common ship error address issue.
Shipping details are divided into three cards.
Contact Information
Shipping Address
Shipping Method Details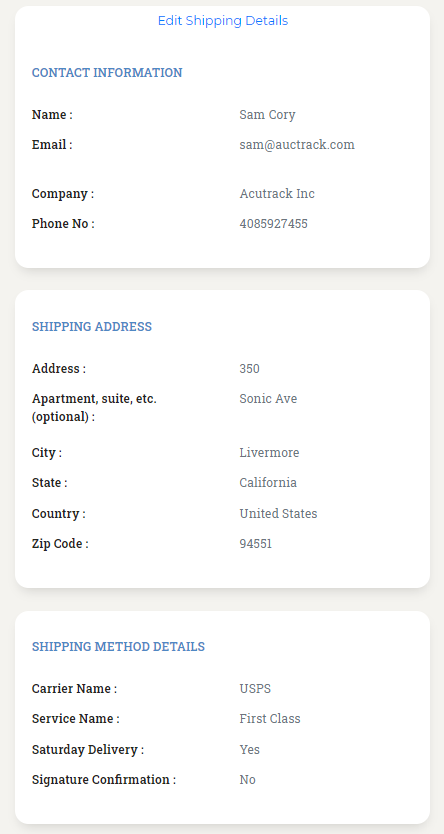 Order Item:
This card displays all the products ordered in an order. To find more details of an item ordered, please click the Order Item Id.

Order Details Log:
All actions such as editing shipping address, products are recorded in the order details log.