Acutrack requires that you must have a scan code on every product that we fulfill. It is easier if the scan code has been implemented as part of your packaging or artwork. If we receive the product without a scannable barcode, we will print, apply on each item and charge you a $25 set up fee plus $0.25 per item.
Universal Product Codes (UPCs) are 12-digit numbers commonly required for products sold by retailers and distribution centers. Each unique product requires its own assigned UPC number from GS1. Products are then identified with UPC barcodes.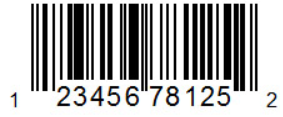 If you do not have a UPC number, please complete the barcode usage form and send it to our support team. We charge you $25 per UPC. We will generate the UPC image and email you.
ISBN and Bookland numbers:
The Bookland EAN or ISBN-13 barcode is used globally to identify primarily books, as well as DVDs, ebooks, CDs, and software. The unique number assigned to each item is the International Standard Book Number (ISBN). ISBNs are printed on books using EAN-13 barcode symbology. The Bookland EAN barcode may be followed with a 5-digit supplemental code that contains the suggested retail price.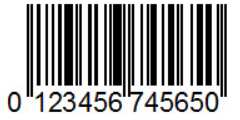 ISBNs cannot be transferred on an individual basis. If you want to be identified as the publisher, you must get your own ISBN. Acutrack can not give away or transfer the ISBN number to you.

If you'd like to be the publisher of the book you must purchase an ISBN directly from Bowker Identifier Services.
https://www.myidentifiers.com/
Generic Unique Number:
If you do not want to spend money on the UPC or ISBN, we can supply a generic unique number for free. We use a DataMatrix barcode format to differentiate it from the UPC and ISBN numbers. Please contact our support team.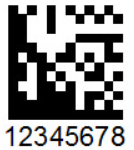 If you have the Generic Unique number, there are free online tools to generate the scannable barcode image.
Go to https://barcode.tec-it.com/en/DataMatrix?data=

and enter the barcode value in the text box and download it for free.
What is the size of the UPC barcode?
There is no fixed size of the UPC barcode. There is a standard size, however, you have the flexibility to change the size to meet your design. It is always best to print barcodes as 100% black on a white field.
The standard dimensions of a UPC barcode is 1.46″ x 1.02″. The sizing range for UPC magnifications is between 80-200%. This means that a UPC could be accepted by 80% to 200% of the standard size.
Additionally, barcodes may be truncated to a reduced height. We do not recommend less than .5" high