Our Fulfillment System is fully automated; therefore our labels and packing slips cannot be manually changed. Nevertheless, you have following option should your needs fall under a specific recurring circumstance:
Manual Process:
If you have a SPECIAL ongoing need for including custom information on your packages, please place the order through our customer portal by using the "Pickup" option. This will automatically change the shipping option to "Customer PickUp."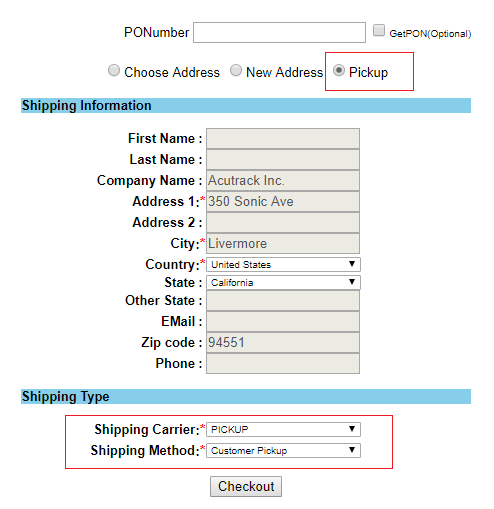 Afterwards, please submit a Support Ticket containing the following information:
OrderID
Shipping Address
Shipping Method
Packing Slips, Labels, and Special Instructions
Please note that in addition to the Order Handling, Pick & Pack fee, there will be special handling fee to process such orders. If the shipment is large and needs to be palletized, then palletizing fee will be applied. Please contact your sales person regarding special handling fee.